We're raising £7,500 to help the people of Malawi to have a sustainable way of life.
Join us on 28th - 30th August 2020
Pledged so far
2400 of 7,500 miles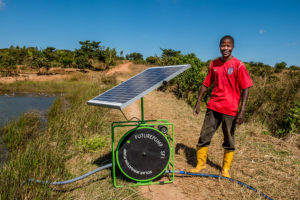 For the last 10 years the riders at our charity sportifs have been supporting Malawian farmers like Hippo and Glory to empower them to earn their own living through farming. Providing solar-powered irrigation pumps is just one of the creative ways we can make a real difference.
Due to COVID-19, our regular cycling events have been cancelled, so this year we've launched Ride to Malawi, enabling our cyclists to ride in support of these farmers.
Malawi is a beautiful country but also the third poorest country in the world so we really want to keep our regular support - and you can help us.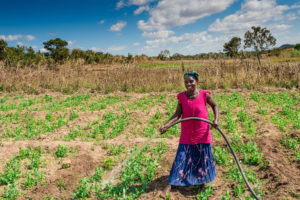 The concept is really simple - we are looking to recruit a team of riders who are going to cycle the equivalent of the distance from Perth, Scotland to Lilongwe, the capital of Malawi - a total of 7,500 miles. In doing so, we ask family and friends to get behind them and see if we can raise £7,500 to support projects in Malawi.
Each rider will choose a distance that they will cycle from their own home on the last weekend of August - together, we will cover the entire distance.
This is our lock-down sportif - a virtual event so we all get out for a spin and raise some money for a good cause.  Normally our events raise cash which we send to Malawi to fund projects which help farmers there earn a decent living and look after their families.  We really don't want to stop that support this year when we can't run our events - so we've arranged Cycle to Malawi.  Anyone can take part, choose their own route starting from home and we'll add your miles to the total and aim to get to 7,500 - the distance from Scotland to Malawi.  Get your friends and family to donate via the event JustGiving page, and we'll try to raise £7,500 between us all.
Just fill in the simple form on this page and you're in!  There's no fee to enter and you can ride your chosen route anytime over the weekend 28th-30th August. We'll keep you updated about the event via email and Facebook. You'll see your name on the Leaderboard too.
It's entirely up to you.  Maybe base it on what you would have planned to do at one of our events - that's 30, 50, 80 or 100 miles.
We're looking to at least match the fundraising to the distance covered - so if you sign up for 50 miles, aim to raise £50.  All money raised will go to projects in Malawi, so if we exceed the overall target, it will all be put to the best possible use.
You can make a personal donation on the JustGiving page, just click the purple PLEDGE button on this page or click here.  If you are a UK taxpayer, you can tick the box for Gift Aid and the government will add on 25%.
Let everyone know what you are doing and send them a link to the JustGiving page.  You can do this by emailing the link to friends and family and maybe post it on your Facebook page too.